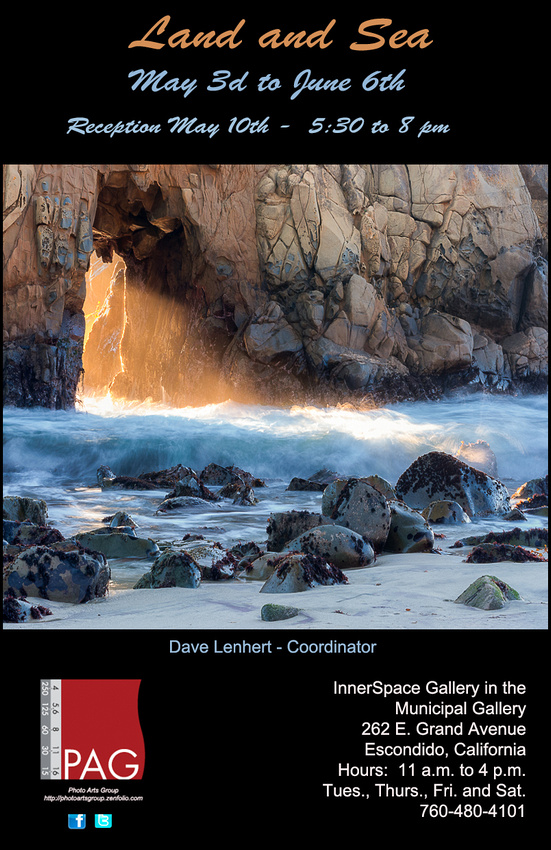 Please stop by the InnerSpace Gallery in the Municipal Gallery at Grand Ave. and Juniper St. to see our latest show of beautiful land and seascapes.
The show reception will be Saturday May 10th from 5:30pm to 8:00pm. Enjoy complimentary beverages and appetizers while viewing wonderful works of art and visiting with the artists.
We hope to see you there!