We thought it would be interesting to show what it's like (more or less) to hang a show in our InnerSpace area of the Escondido Arts Partnership Municipal Gallery in Escondido, CA.
Each month we have a new show expressing a particular theme like Still Life, Landscapes, Black & White, Artist Choice, etc. Each show gets hung the first Saturday of the month. On the second Saturday of the month the public, friends, family and other supporters join us for a Reception in the evening. You're invited to join us for beverages, appetizers and to enjoy visiting with the artists and their images.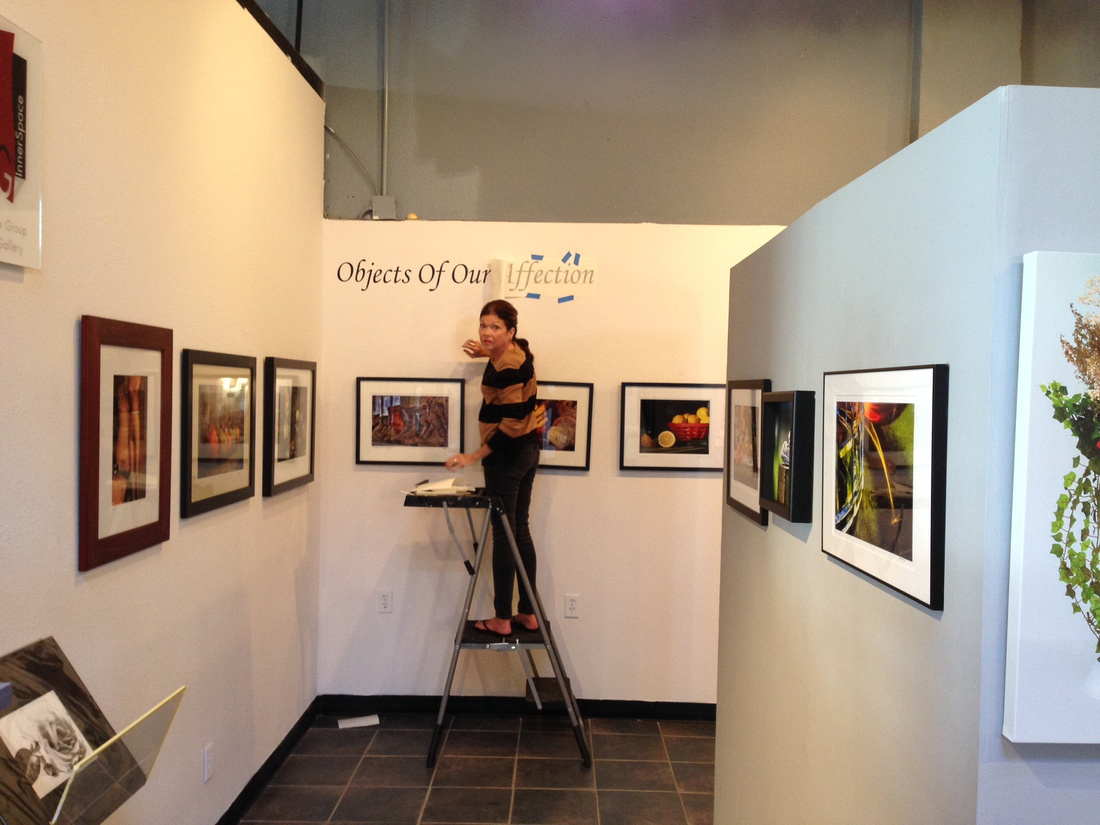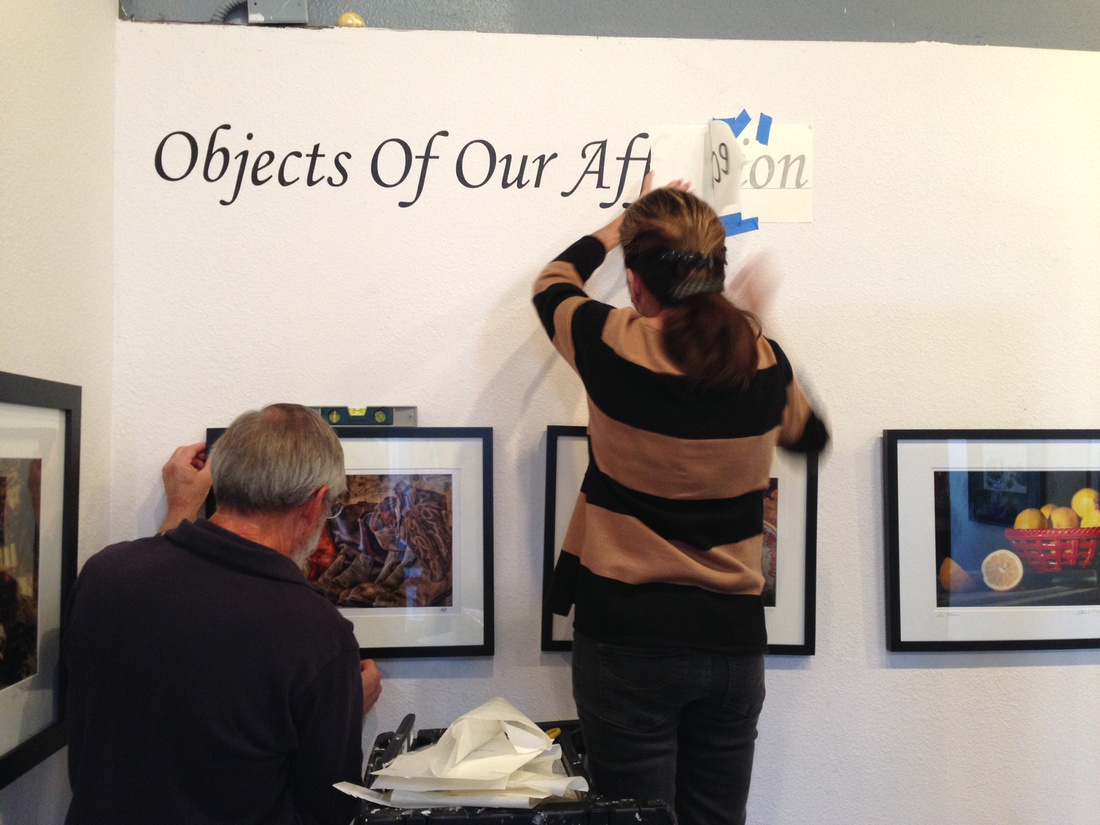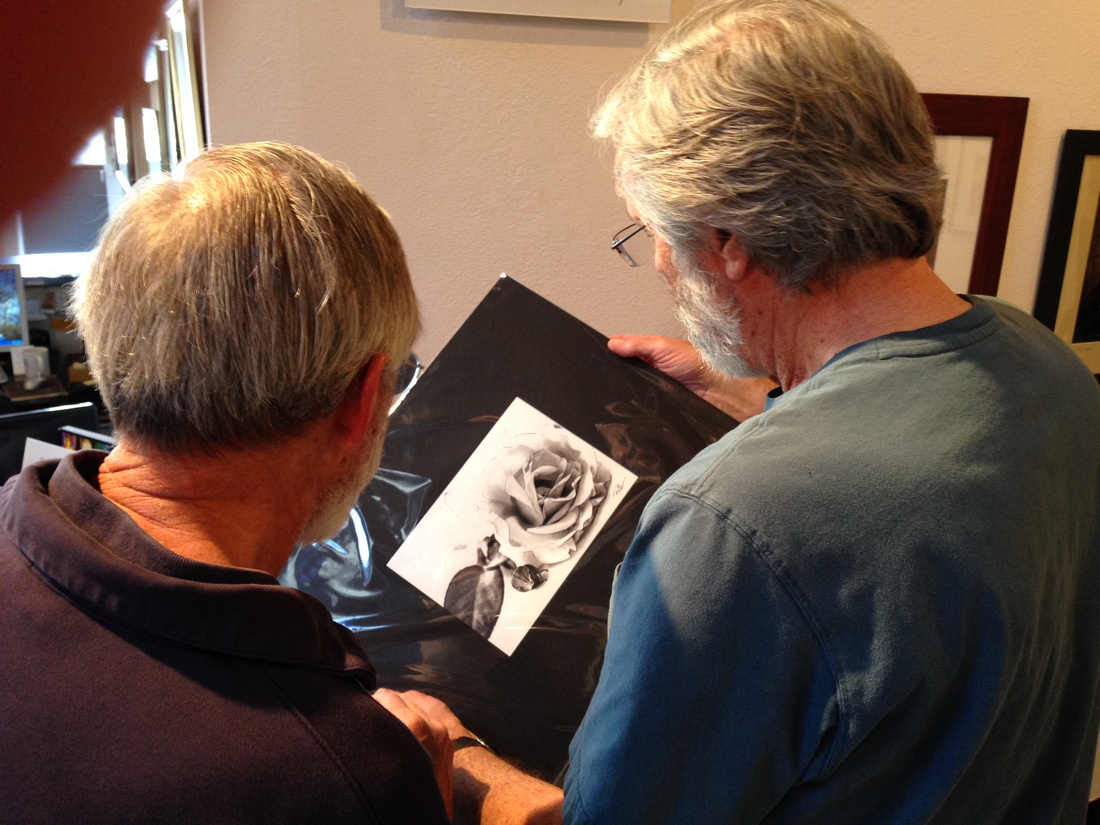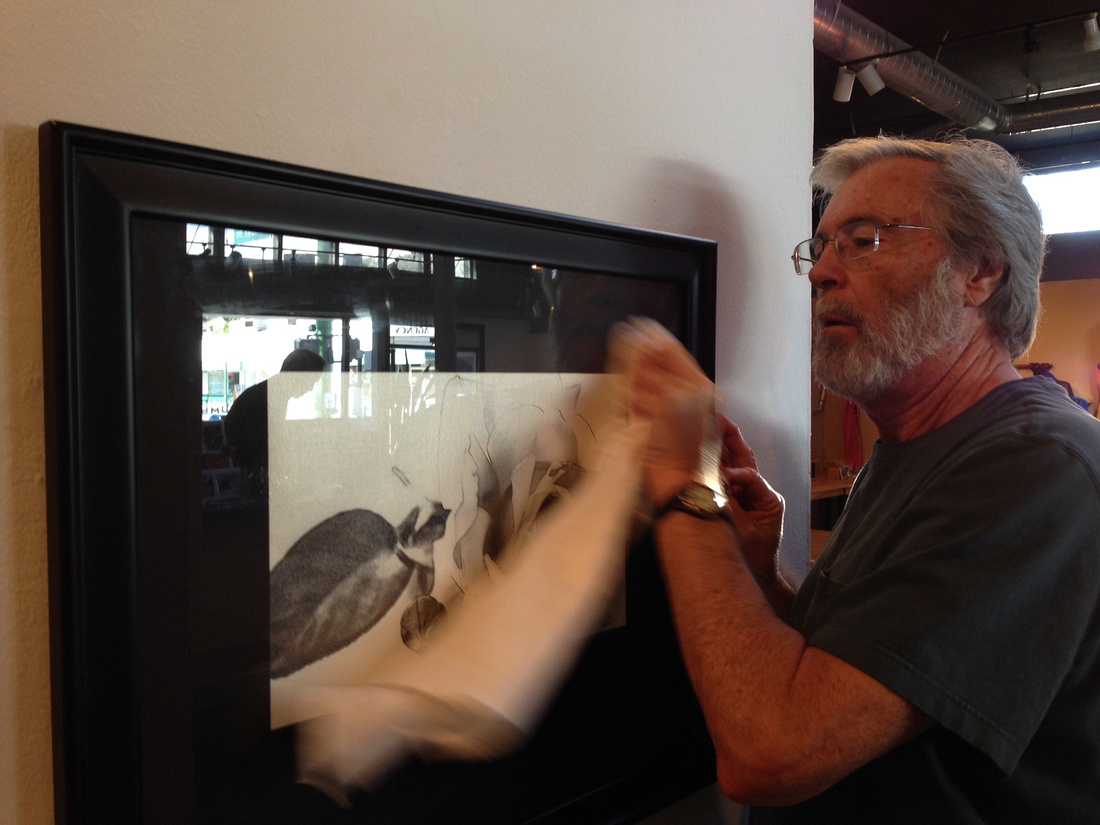 Eric Johnson proudly displays his unique image and frame design for the current show featuring a floated print, dry mounted on black core mat board, and attached to textured glass, backed with black foam core, in a black gallery frame. The result is a very crisp and captivating surround to a well executed still life photograph. Framing by Vern Elmore at Citrus Frame Shop. Congratulations to Eric Johnson.